Table of Contents (Guide To Publication)
Part II: Preparing, Presenting and Polishing Your Work – Chapter 5
5.2.2 Footnotes and Endnotes: Do You Need Them?
Footnotes or endnotes – sometimes both in combination – were once staples of a scholarly paper, but they play a much smaller part in academic and scientific papers today, and many journals will ask that they be kept to a minimum or avoided altogether. Those journals that do allow notes will usually specify which they prefer – footnotes at the bottom of the pages or endnotes at the end of the document – and many will ask that either kind of notes be restricted to additional information and not used for referencing. This is because many journals now use author-date or numerical referencing styles, and referencing via footnotes or endnotes is a different style altogether, one almost exclusively restricted to the humanities (likely because of its capacity for accommodating a wide variety of sources) that tends to be used in books more than in journals.

When you're using an author-date or numerical in-text referencing style, footnotes and endnotes should not be used exclusively for referencing or for providing full bibliographical information about sources. This does not mean, however, that you can't use citations in your notes: on the contrary, you should treat notes just like any other part of your text, writing and punctuating them as full sentences and providing the same kind of short references you use in your text (see the footnote here for an example).[1] Your notes have to do more than simply provide references, however; they have to add information such as details, alternative approaches, additional evidence and the like to the main discussion.

[1] The most interesting aspect of Smith's research from my perspective is that his 'results did not reveal the trend of rapid deterioration noted in previous studies' (2010, p. 222).
When you're using an in-note style of referencing, on the other hand, footnotes and endnotes can exist for no other reason than to provide references. In this referencing system the notes generally provide complete bibliographical information when a source is first cited (as footnotes 1, 5 & 6 in this Guide do: see Sections 4.3, 6.2.1 & 7.3.3) and a shorter version of the reference (usually the author's last name and a shortened title) for all subsequent citations of the same source. Using the Chicago style of referencing within notes as an example, the citations would appear in this format:
Full footnote/endnote reference with page number: Kathryn Kerby-Fulton, Maidie Hilmo and Linda Olson, Opening Up Middle English Manuscripts: Literary and Visual Approaches (Ithaca, NY: Cornell University Press, 2012), 318.
Subsequent footnote/endnote reference with page number: Kerby-Fulton, Hilmo and Olson, Opening Up Middle English Manuscripts, 318.
With this style of referencing, a reference list isn't strictly necessary because all the bibliographical information required to find sources has already been provided in the notes, but a bibliography is sometimes included (see Section 5.2.3).

Although the primary function of footnotes or endnotes in an in-note referencing style is to provide citations and bibliographical information on sources, additional material of all kinds can also be included in the notes, making them a useful site for comparing and contrasting theories and evidence and results, and creating a kind of secondary dialogue within the discussion of a paper. However, many publishers now view such notes as clutter on the page and often relegate them as endnotes to the end of an article or chapter or book in order to avoid what is seen as an unattractive problem. Unfortunately, notes tend to be read less often when they appear at the end of a document rather than as footnotes on each page, so this fact should be considered when deciding whether to include notes in your paper or not, regardless of which referencing system you're using. Check the journal guidelines, comply with any requirements and as a general rule for modern publication, use notes as little as possible – that is, only when you need to do so.

When you do use notes, remember that they should be written in full sentences and correctly punctuated – footnotes and endnotes are not the place for point-form information or English that is informal or shorthand. Note numbers generally take the form of superscript Arabic numerals (as I've used for the footnotes in this Guide; only very rarely are Roman numerals used) placed where they are most relevant in the text, but some journals ask that note numbers be enclosed in square brackets [1] or parentheses (1). Like numerical references, they usually follow full stops and commas,[1] and precede colons and semi-colons[2]; however, most journals that allow notes will provide some guidance on how to use them, so always consult and follow the guidelines. The font used in footnotes and endnotes should be the same as the font used in the main paper (although the automatic note function in a programme such as Word will often use a different one, so do watch for this and adjust the font if necessary), but the text in notes can be a little smaller than the text in the main document (a 10-point instead of 12-point font, for instance), so long as the text remains clear and legible in relation to the size of the main text and complies with any font size requirements provided by the journal.
[1] This example shows how to place a footnote number in relation to a comma or full stop.
[2] This example shows how to place a footnote number in relation to a semi-colon or colon.

This article is part of a book called Guide to Academic and Scientific Publication: How To Get Your Writing Published in Scholarly Journals. It provides practical advice on planning, preparing and submitting articles for publication in scholarly journals.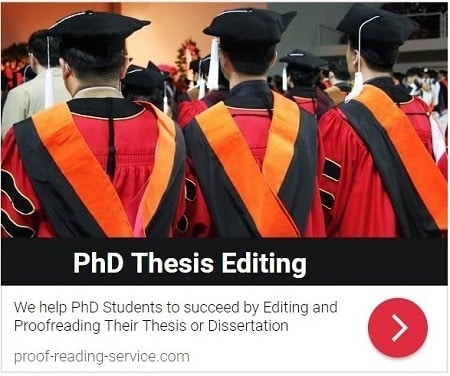 Whether you are looking for information on designing an academic or scientific article, constructing a scholarly argument, targeting the right journal, following journal guidelines with precision, providing accurate and complete references, writing correct and elegant scholarly English, communicating with journal editors or revising your paper in light of that communication, you will find guidance, tips and examples in this manual.
This book is focusing on sound scholarly principles and practices as well as the expectations and requirements of academic and scientific journals, this guide is suitable for use in a wide variety of disciplines, including Economics, Engineering, the Humanities, Law, Management, Mathematics, Medicine and the Social, Physical and Biological Sciences .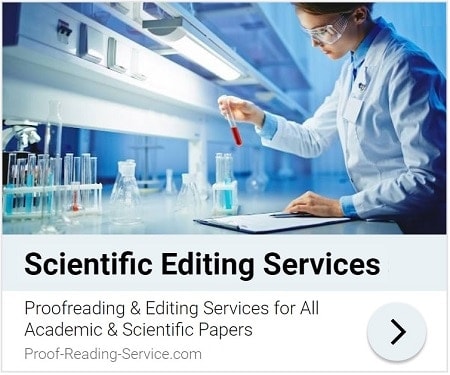 Table of Contents (Guide To Publication)
You might be interested in Services offered by Proof-Reading-Service.com