Table of Contents (Guide To Publication)
Part III: Communicating with Journal Editors: Submission, Acceptance, Revision and Rejection – Chapter 6
6.3 Ready and Willing: Submission Procedures
Ideally, you will have familiarised yourself with the journal's submission procedures before or while preparing your paper, so will already have formatted the different parts of your paper in appropriate ways and used the right type of files, but when you find yourself ready to submit, you should check all submission requirements again to be sure you've not missed any details and double-check your paper and other files to be sure they conform to the requirements in every way. Ignoring the specifics of a journal's instructions about how articles should be submitted is an effective technique for irritating an editor before he or she has read even a single word of your work, so you need to do your best to ensure that you don't give that editor any reason to believe that aspects of your paper might not conform to journal requirements and thus decide not to read it (or even your covering letter) at all. In many cases, not meeting the submission requirements will simply win you a request to resubmit appropriately, but that takes time and patience on both your part and that of the journal's staff, as well as potential revisions, so it's best to get it right the first time and immediately establish a professional and productive relationship with the journal in which you're hoping to be published.

Although there are journals which accept multiple submissions – that is, that are willing to consider papers that are simultaneously submitted to other journals as well – this is rare among academic and scientific journals, often considered somewhat unethical and best avoided. Conscientious editors and reviewers spend a great deal of time on your paper, generally on the assumption that you genuinely want to publish your work in their journal and that their views are important to you. If you submit your paper to several journals with the intention of publishing it in the one that gives you the best review, you not only diminish the value of the effort invested by the editors and reviewers who read your article, but will also tend to ignore what might be valid and valuable criticisms of your paper – criticisms that if taken seriously and accommodated in revisions would improve your paper. A better and more professional practice (if somewhat more time-consuming) is to submit to one journal and only submit to a second one if the response from the first is a simple rejection or requires revisions that you feel after careful reflection would be inappropriate for your work. If you do feel the need to submit your paper to more than one journal at once, be sure to inform each journal of this fact in your covering letter. It's also good in this case to set a deadline in your letter – three months after submission, for instance – by which you'll be hoping to hear back before making a final decision about which journal to choose, but be aware that in some cases this can backfire and make your paper a lower priority than a paper that has been sent exclusively to one journal.

Most academic and scientific journals now accept and many of them insist on online submission. If you're new to this process and find aspects of it confusing, send your questions along to the email address that is usually provided as a contact for submission queries. It's far better to ask and have your questions clarified than to complete the process incorrectly or give up and attempt to submit in ways no longer acceptable to many journals (in a print copy via postal mail, for instance). Be sure that your documents are in the correct file formats – Word is among the preferences of most journals, but there will often be other options as well. Sometimes figures (and occasionally large tables) will need to be sent as separate files either in the same file format as the main document or prepared via a different programme, so be sure to prepare and submit them just as the guidelines indicate, taking into consideration whether they will be reproduced in black and white or colour in print, online or both. Take care, too, with the placement of tables and figures within your main paper if the guidelines suggest that this is acceptable because journals differ considerably in terms of where they want tables and figures positioned within a manuscript (see Section 5.1 above).

Special attention should also be paid to any submission requirements associated with blind peer reviewing. If the journal uses blind peer reviews to assess papers prior to publication, its guidelines will usually contain some specific instructions as to what authors are expected to do in order to ensure that their identities will not be known to the specialists reviewing their writing. Requirements differ, but can include ensuring that the name of the author (or names of the authors if there are more than one) and any other personal information do not appear on the title page included with the paper, which usually means that a title page (or other short document) with that personal information will need to be submitted separately; that any sources written by the author of the submitted paper that are cited in the paper and listed among the references should be referred to in such a way that a reader cannot determine that the same author is responsible for the paper currently under consideration (any passages that you need to alter to meet this requirement can be changed back once the paper is accepted for publication); and that any author identification should be removed from the properties of the files you submit. If you do not observe such requirements, your paper will be returned, at least for revisions, before it can be reviewed, so care with such details the first time around will better facilitate a successful review process.

Do not exceed any word limits indicated for the article as a whole or for any particular section of the paper, such as the abstract, and be aware that word limits may differ according to type of paper in some journal guidelines, so read them carefully. While many editors will not be put off by a good paper that slightly exceeds word counts and such a minor discrepancy can be sorted out during final editing, a journal that wants papers of about 25 pages or perhaps 10,000 words does not want papers of 50 pages or 20,000 words. Do include a covering letter if this is permitted (see Section 6.1 above) and any other supporting documents that may be required, such as an author biography, a list of previous publications or a CV. You may need to number any files you're submitting (and the pages within them) in whatever ways the guidelines indicate, and label or name them according to the instructions as well (including running headings within the documents). Finally, remember to send along with your submission any processing or reviewing fees that may be required at this point: your paper will not be considered without them. As a general rule, the more you can do to meet the journal's requirements in each and every way, the better chance you have that your paper will be greeted with a positive attitude.

PRS Tip: It's always good to leave yourself a little extra time between finishing your paper and actually submitting it. A day or two or, better still, a week can provide enough distance to allow you a more objective perspective on work in which you've necessarily been immersed for some time. So if you can, set your paper and all accompanying documents aside for a bit and return to read them on a day when you have enough time to read through everything carefully at one sitting. Often errors, awkward phrases and inconsistent terminology and formatting unnoticed for days or even weeks will suddenly leap off the page when you give yourself this sort of opportunity to be a thoughtful, critical reader of your own writing.
This article is part of a book called Guide to Academic and Scientific Publication: How To Get Your Writing Published in Scholarly Journals. It provides practical advice on planning, preparing and submitting articles for publication in scholarly journals.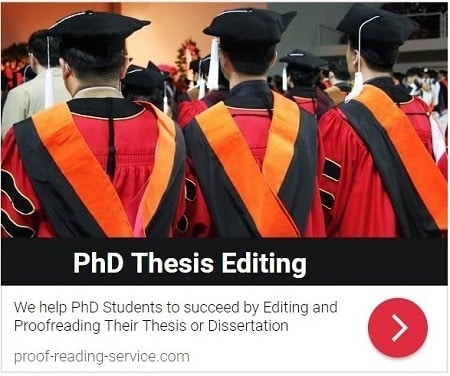 Whether you are looking for information on designing an academic or scientific article, constructing a scholarly argument, targeting the right journal, following journal guidelines with precision, providing accurate and complete references, writing correct and elegant scholarly English, communicating with journal editors or revising your paper in light of that communication, you will find guidance, tips and examples in this manual.
This book is focusing on sound scholarly principles and practices as well as the expectations and requirements of academic and scientific journals, this guide is suitable for use in a wide variety of disciplines, including Economics, Engineering, the Humanities, Law, Management, Mathematics, Medicine and the Social, Physical and Biological Sciences .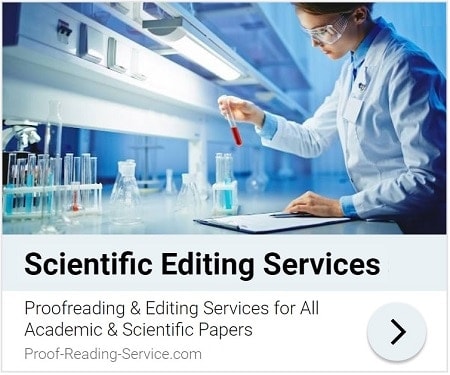 Table of Contents (Guide To Publication)
You might be interested in Services offered by Proof-Reading-Service.com